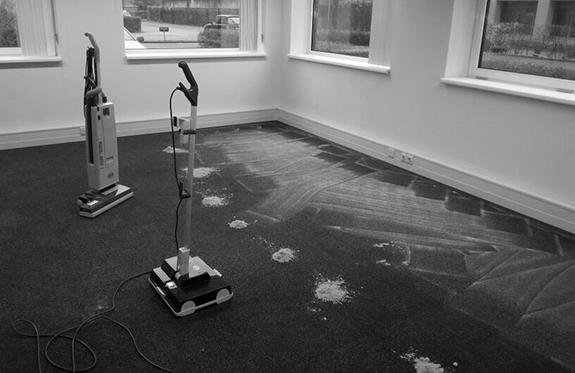 Carpet cleaning with powder
Fast, easy and environmental friendly. A combination of a powder and specialized machine ensures a clean and fresh carpet.
During treatment it is allowed to walk on the carpet.
Important advantages of the "dry" carpet cleaning system are:
Very light in use
No wet carpets
Large pieces of furniture can remain
No fast recontamination
The powder is non-alkaline
Universal use on any type of carpet
No danger of shrinking the carpet and no danger that the glue is released
Environmentally friendly
We use powder that is PH neutral, what makes it suitable for a nylon carpet as well as for a wool carpet.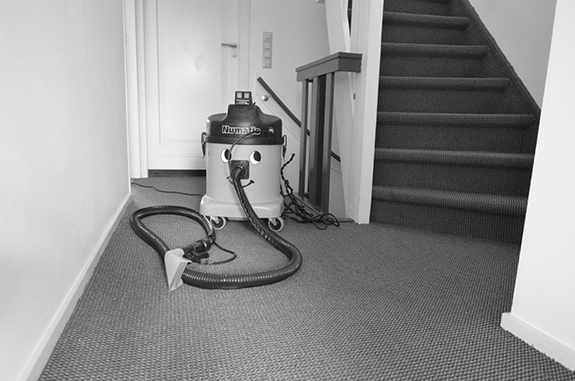 Warm water extraction or steam cleaning
This method is the cleaning method nearly all carpet manufacturers and carpet fiber producers recommend.
This is the only cleaning method classified as "deep cleaning". All the others are considered "light surface cleaning" or "interim cleaning" because they are incapable of removing soil deep in the pile.
This method is frequently called steam cleaning due to the fine spray of water used to force dirt out of the sucked up carpet by the vacuum slot immediately in front of the spray. This process consists of spraying a solution of water and detergent into the carpet pile and recovering the water and soil with a powerful vacuum into a holding tank.
The drying process takes at least 24 hours and sometimes longer.